JETRO (Japan External Trade Organization), which offers support for overseas investors considering Japan, has two offices in Nagano—Nagano City and Suwa City.
Foreign-owned businesses setting up in Nagano Prefecture are eligible for the business incentive system.
Nagano Prefecture works closely with affiliated organizations like JETRO to provide businesses with the support they need to allow for a smooth relocation to the prefecture.
Process of Setting up your Business in Nagano
A general overview of the process to set up your business is as follows. Click on the map to move to the JETRO website.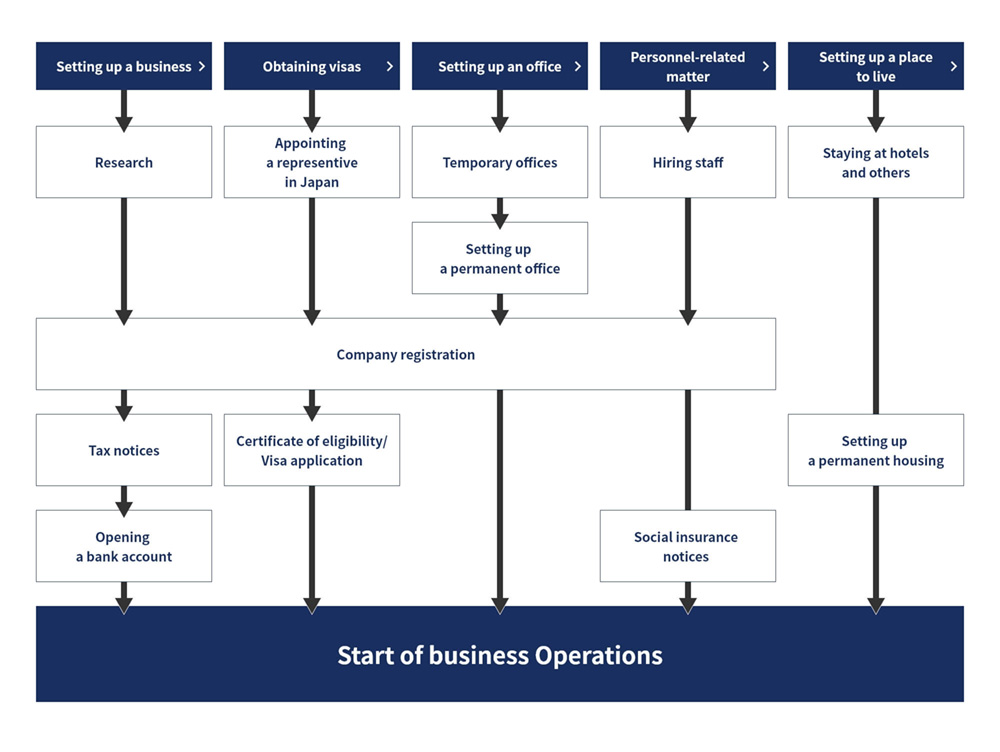 Source: JETRO Website
Click here for relocation consultations with JETRO