Column

Nagano Prefecture—Olympic and Paralympic Games
The last Winter Olympic and Paralympic Games of the 20th century were held in Nagano Prefecture.
The prefecture has continued to implement tangible and intangible infrastructure since the Games were hosted.
1998 Nagano Winter Olympics and Paralympics.
The decision to host the Olympics and Paralympics kick-started an initiative to accelerate revitalization and increase convenience to strengthen urban functions in Nagano. The transport networks opening with the Games, such as the Shinkansen, improved access to major cities. These improvements due to the Games weren't just limited to tangible infrastructure. The One School, One Country Program for the Nagano Winter Games began as an international point of cultural exchange among children and students from elementary and junior schools in both participating countries/regions and Nagano Prefecture. Nagano's internationalization has continued even within our intangible infrastructure, including a firmly rooted mentality of curiosity towards cultural exchange.
The Shinkansen opened in 1997. At a speed of 260 km/hour (161 mph), the train shortens the time from Tokyo to Nagano to around an hour and a half.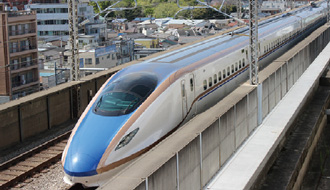 The One School, One Country Program that was implemented in Nagano City elementary and junior high schools still continues today in some. Nagano invests efforts in educating children with international awareness.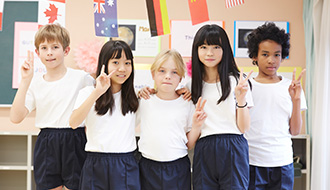 Komagane City is home to institutions working actively overseas, such as the headquarters of Japan Overseas Cooperative Association (JOCA) and a training center for the Japan International Cooperation Agency (JICA). Such organizations promote international cultural exchange programs in partnership with municipalities and regions in the prefecture.