What is Invest Nagano?
Invest Nagano provides information regarding industrial sites, business models, and support systems, such as grants for businesses that expand or set up new factories, or relocate their offices or plant facilities to Nagano Prefecture.
About our logo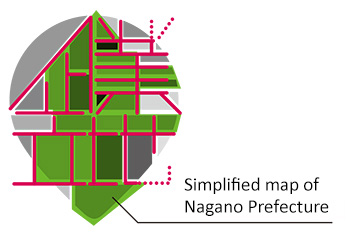 Our logo is simple and does not rely on complex design.
It is a representation of a map marker with division lines of industrial locations.
If you connect the green hues, a simplified map of Nagano Prefecture will appear.